About us
NVO »Ars praesentia Boke kotorske« was founded in 2002 as a need of development and the afirmation of the Wind instruments.

The first workshop has been held in the village of Gornja Lastva (Tivat), for just two instruments (the flute & the horn).The Second & the Third Workshops has been conducted for the following instruments: flute, clarinet, saxophone, trumpet, horn, trombone & tuba. The fourth Workshop includes all of previous mentioned instruments and for the first time includes oboa.

The workshops have been organized for all three levels of school education and include individual work,
work in a chamber ensembles well as a concerts of the attendants and the professors.
---
The professors which took participation into up-to-date Workshops are:

Mladen Đorđević (Serbia), Bojan Pesic (Serbia), Ljubisa Jovanovic (Serbia), Davor Busic (Croatia), Ognjen Popovic (Serbia), Ann - Marie Sundberg (Sweden), Anita Anderson (Sweden), Ingrid Rosengren (Sweden), Aleksandar Bencic (Serbia), Goran Christensen (Sweden), Milena Lipovsek (Slovenia) Guy Porat (Israel), Tibor Kerekes (Slovenia), Bostjan Lipovsek (Slovenia), Natasa Paklar - Markovic (Slovenia), Veljko Klenkovski (Serbia), Nenad Jankovic (Serbia), Marina Nenadovic (Serbia), Matej Sarc (Slovenia), Sanja Romic (Slovenia), Bojan Vukelic (Serbia), Alenka Zupan (Slovenia), Viktor Kircenkov (Croatia), Nenad Vasic (Srbija).
---
MAJOR CONCERTS
DUET VIOLIN - VIOLA - ROMAN SIMOVIĆ i PANTA VELIČKOVIĆ
CONCERT OF STUDENTS FROM MUSIC AKADEMY CETINJE
CONCERT LUKE TOMANA (RIJEKA)
CONCERT LJUBIŠE JOVANOVIĆA (SERBIA) I DEBORE KRUZANSKI (ITALY)
CONCERTS OF PROFESSORS WHO PARTICIPATED IN THE WORKSHOP
PREMIER PERFORMANCE OF COMPOSITION "ARGENTINSKA SUITA BR.2" BY COMPOSER ANTUN KOPITOVIC
PREMIER PERFORMANCE OF COMPOSITION FOR WIND SEPTET BY MONTENEGRIAN COMPOSER NINA PEROVIC
PREMIER PERFORMANCE OF COMPOSITION "NEKI LJUDI" BY COMPOSER NINA PEROVIC WITH REGARD TO TEN YEARS OF INTERNATIONAL WIND WORKSHOPS
---
MAJOR PROJECTS:
FOUNDATION OF WIND ASNSAMBLE ''ARS PRAESENTIA'' - PROMOTIVE CONCERT, JUNE 2003
I INTERNATIONAL WORKSHOP FOR WIND INSTRUMENTS - AUGUST 2003
PROMOTION OF BRASS INSTRUMENTS IN COOPERATION WITH BRAS QUINTET OD ROYAL ACADEMY STUDENTS FROM STOCHOLM, MAY 2004
FOUNDATION OD WIND QUINTET (flute, clarinet, two french horns and tenor)
II INTERNATIONAL WORKSHOOP FOR WIND INSTRUMENTS - july 2004
WORKSHOP FOR THE YOUNGEST ''SI - DO - RE - LA'' - september 2004
III INTERNATIONAL WORKSHOP FOR WIND INSTRUMENTS - june 2005
IV INTERNATIONAL WORKSHOP FOR WIND INSTRUMENTS - july 2006
COOPERATION WITH CULTURAL UNION ARTEL FROM RIJEKA
V INTERNATIONAL WORKSHOP FOR WIND INSTRUMENTS - june/july 2007
VI INTERNATIONAL WORKSHOP FOR WIND INSTRUMENTS - august 2008
VII INTERNATIONAL WORKSHOP FOR WIND INSTRUMENTS - august 2009
VIII INTERNATIONAL WORKSHOP FOR WIND INSTRUMENTS - august 2010
IX INTERNATIONAL WORKSHOP FOR WIND INSTRUMENTS - august 2011
X INTERNATIONAL WORKSHOP FOR WIND INSTRUMENTS - august 2012
XI INTERNATIONAL WORKSHOP FOR WIND INSTRUMENTS - august 2013
XII INTERNATIONAL WORKSHOP FOR WIND INSTRUMENTS - august 2014
---
THEY SAID ABOUT US...
Viktor Kirčenkov (Croatia)
"I was honored to accept a call to IX. International workshop on wind instruments. It was a pleasure to work with young people who were very interested, curious and diligent. I am also happy that our joint work (young musicians and great teachers, not to mention the superb organization of the workshop) resulted in a series of high-quality performances and concerts. I hope that memories of the warm hospitality of Tivat, enjoy having fun and rich experience to be a good incentive for us all. I would like to thank the organizers for the invitation and wish everyone much success and progress in their work."
– Viktor Kirčenkov (Croatia)
Marina Nenadović (Serbia)
I had a great pleasure and honour to spend a week within the International Workshop for Wind Instruments in Tivat in 2013. In Tivat, I was met with the organization on the European level, excellent working conditions and well-coordinated team, consecrated to achieve the maximum results in the Workshop. I was glad to see that everything was focused towards the Seminar participants, pupils and students who had excellent practicing conditions and the chance to rehearse with the fantastic accompanists and to present everything they have learnt in the final concert. Although the work was very intensive, the whole atmosphere was zestful as well as relaxing. The participants had chance to get to know each other, to make friendships, to exchange the experience and to play the music together. I think that very important parts of the workshop are concerts of professors and students which were beautifully organized, demanding but interesting and achievable to the most different audience. Honestly, I believe that the International Workshop for the Wind Instruments is one of the most important programs in the surrounding and I wish it a long and fruit-bearing time.

– Marina Nenadovic (Serbia)
Veljko Klenkovski (Serbia)
"VIII international workshop for wind instruments in organization by NVO,, Ars praesentia Boke kotorske" was held in Tivat from 21.08.-30.08.2010, and this organization has once again justified her existence and quality.
This year as professor of clarinet in the workshop, I also had great number of participants of different ages. I was working with the students of elementary and high music school but also with students from music academy. The program helped us improve the student's tone, technique and achieve a continuity of our work.
Our organizers provided us with very good condition and the atmosphere was very good so all that helped us to improve the relationship between students and professors.
During our workshop we have had a few concerts that where confirmation of student's quality and excellent host organization.
I just want to say that these kinds of manifestations are very important because of establishing the good communication between participants, exchange of experience for future cooperation at the international level. It is crucial for development and promotion of wind instruments."
– Mr. Veljko Klenkovski (Serbia)
Alenka Zupan (Slovenia)
"Natasha Paklar-Markovic's call to participate in the eighth international workshop for wind instruments in Tivat (Montenegro) surprised and delighted me. Without too much thinking, I immediately decided to accept the offer seeing unique opportunity for co-operation with Natasha and opportunity of sharing my experience and knowledge with children. This was also a great opportunity to visit Montenegro for the first time.
Every time when you meet new people, cultures and customs, you get a new experience and a new worldview. Because of all this reasons and my love for traveling, I was so excited about my coming to Tivat.
Everything surprised me pleasantly so I begin to wonder. How is it possible to get so much amusement and positive energy from a single idea? How come that all participants are so positive, open hearted and willing to accept everything new? It was very inspiring feeling!
My first contact with Mrs Pina, who is both organizer and school director, was so open hearted and warm that I was so sincerely surprised. She greeted me with a broad smile on her face, outstretched hands and trust.
During preparation for main event, I have had the opportunity to meet some mentors of other instruments, who introduced during performance. I was delighted with their professional attitude to everything in general quality - these are exceptional musicians - with heart and soul. We were there for the music, which was literally flowing out of us! It is miraculous feeling to be part of such a team!
Other thing that surprised me, were students in the workshop who were open minded, hard working and willing to accept all new ideas. It was unbelievable how all that children were fast learning and willing to react on our suggestions. Now when all that is past I can recall how much trust they gave to us. They where eager to learn and completely soaked in the sounds of flute, music understanding, knowledge and great experience. It was extraordinary experience to monitor their progress, from day to day until the closing concert! Words are not just words, they become action and realization and after all, we have good results. Love, openhearted people, willing for knowledge and success and lot of seriously work is all that make and give us a VIII international workshop for wind instruments, in Tivat. This is good example where words do not stay words. There is a long way from idea to realization. VIII international workshop for wind instruments had lot of love, dedication and hard work and all that is necessary to make magnificent results.
I want to say thanks to everyone because I was given the opportunity to be a participant of this great event."
– Master Alenka Zupan Acad. Spec. of Flute (Slovenia)
Mladen Đorđević (Serbia)
I must admit that the Summer Music Camp is an unusual event at the whole Balkan territory, especially in Montenegro and it has the counterpart only with the Summer Camp in Brac in Croatia. It is the place of gathering of all young and talented musicians eager for knowledge even in the period of summer when we know it is a holiday. Summer school has grown in serious and well- organized institution, so on this occasion I would like to express the words of praise to the whole organization led by Mrs Pina Bubanja. The idea as well as the courage to organize that complicated summer school in those difficult times for the culture deserves the words of praise. As a teacher, I can be only satisfied and ready to come to Tivat in the future and work hard together with all those young people who deserve all my energy and knowledge.

– Mladen Djordjevic (Serbia)
Milena Lipovšek (Slovenia)
"From the 3rd July to 10th July I was managine a Summer School for Flute and Horn together with my husband Bostjan Lipovsek. We came at a kind invitation from Mrs. Mila and Pina, who are, as realised later had had the lion like part of merit for the Summer schools be at such an amplitude. Actually, there were great artists and professors who guided schools for the clarinet, oboe, trumpet & trombone. Concerts of chamber music and concerts from the school participants have been organized. I sawthat a lot of work had been percipient much the piled up accompanied with a large joy and interest of teenagers.During the Penultimate day we had (professors and pupils), a meeting where great thoughts and suggestions were said. If this implemented Tivat could be station internationally recognized after summer schools (this is already now), then after international musical festival I appeal to all who has possibility to help Mrs. Mila and Pina, who are brought the world to the children, to make their dreams come true. Looking forward seeing you soon,greetings from Milena Lipovsek"

– Milena Lipovsek (Slovenia)
Tibor Kerekeš (Slovenia)
"I believe that IV international Workshop was very successful as in the a organization of the course, so in an excellent and planned and very visited concerts. There dominated very positive spirit, enthusiasm, cooperation between the students and the professors. Congratulations to the organizer and a lot of success in their further job!"
– Tibor Kerekes (Slovenia)
Anita Anderson (Sweden)
"The summer music school in Tivat is very important for the young musicians in the region. I have had the pleasure of teaching the French horn at Tivat Summer School twice. It has been very interesting to meet the young generation of horn players in Montenegro, and I am very proud to hear that the oldest of them now have begun their music studies at academy level. It makes me happy to be part of this development."
– Anita Andersson (Sweden)
Goran Christensen (Sweden)
" I have been working together with Tivat music school since year 2003. Together with Mila Velickovic and Pina Bubanja the music school in Tivat has taken new forms. The development is huge. We have some students who start playing trombone in summer workshop and one of them is now studying at the academy in Cetinje.
There are now many ensembles in the school and nice possibilities to play together in an orchestra. This is excellent. During year 2005 we tried to teach other teachers from Serbia and Macedonia how to teach small children in ensemble playing. This was very interesting and I hope that Mila and Pina get the possibilities to teach other teachers in this subject. It's very important for the children to get the feeling of playing in an ensemble right away when they start with a new instrument. Mila and Pina are working really hard we all must try to support them in every way we can."
– Göran Christensen (Sweden)
Aleksandar Benčić (Serbia)
"My impressions from summer workshop 2006 are very positive. Every year quality is on a higher level. I emphasize, my impressions are not just a phrase but the obvious result can be seen at the end of every summer gathering through very succesful performance of all our participants before a numerous audience.
Cooperation with many eminent coleagues who represent the top of perofmance and pedagogy on their instruments, represented the great honour for me. With this choose of people and great organisation the resulsts are unavoidable.
Devotion of profesoors and great interest of student are ...... one unforgetable week of music and companinship of all of us.....
With sincere wishes for further improvemen in work, and a lot of luck to find fonds and means needed, best regards!"
– Aleksandar Benčić (Serbia)
Boštjan Lipovšek (Slovenia)
"I was pleasantly surprised from the very call from Montenegro, actually from Tivat, which is not the capital, by fact that there are so much interest among teenagers for woodwind and brass instruments and consequently for chamber music-making. At the very beginning of the Workshop there was again a surprise due to a large number of participants and during the whole week fantastic organization and hospitality of the organizer. I may specified a thought, that the young musicians deserve the best conditions for their work, which perhaps they have in their musical schools, but surely do mutually spending time with equal and the act under mentorship of foreign pedagogue at an summer schools just use and motivate the participants. The hoping and wishing that the summer Workshop in Tivat will continue and perhaps arise into the musical festival, my best regards."
– Bostjan Lipovsek (Slovenia)
Ognjen Popović (Serbia)
"In my up-to-date career I have had opportunities to work and do tutorial to large number of young clarinetist into various European countries. Lasting of summer musical workshop certainly has large significance, of how for education of teenagers as well as presentation of musical culture and culture at an upper level. When we speak about culture in our town, Tivat is surely a town which every summer has a pride to be a light dot of whole region. Enthusiasm, persistence and the commitment are habits which are familiar for people who organize this Workshop. Wish to represent their town and whole country like one tourist - culture oasis, right now becomes a reality in this project. Remaining in joy and waiting for this summer, I hope I will have the honor to be the member of an exceptionally creative artist teamonle again."
– Ognjen Popovic (Serbia)
Guy Porat (Israel)
"Monte-who? Monte-what? I am sure many ask themselves those questions. And if you DO know where Montenegro is - try pinpointing Tivat on the map. You should - it's worth it! Because Tivat is a lovely little town in a lovely country with great, warm people. And in the middle of it - a high level International Winds Workshop. Now you're saying "nahhh - he's just saying that". But no - I am not just saying that. The people who come to teach and play concerts in Tivat all have extensive experience: teaching and performing solo, chamber music and in orchestras all over the world. But we all come down to Tivat every summer because of the special atmosphere and the opportunity to do things a bit different. In Tivat we all come to teach, learn from one another, share new ideas and perform chamber music with good friends.
There are fancier courses, sure - but they are very expensive. There are teachers who are more famous, sure - but that's only because they are older. There are bigger courses, sure - but will you get the personal attention you deserve? Any way you look at it - Tivat is a win-win situation for you: a vacation on the beach, a beautiful country you haven't been to yet, a high level course, a chance to meet people and share knowledge. So next summer - you're coming to Tivat. What else?!"
– Guy Porat Principal Oboe, Budapest Festival Orchestra (Israel)
Davor Bušić (Croatia)
"I believe that Workshops like this one in Tivat are extremely important for professional development and personal improvement of young artists and therefore I exculpate, respect and support this kind of work. Tivats Workshop is the fruit of the effort and devotion of people who provide part of themselves and knowingly that, going up to the end. If this Workshop becomes a reality and traditional, Tivat will mean much more than what means today and only in a musical framework. If we speak about continuity of this kind of work then we have to maintain such projects, because knowing this effect of Workshops will give a permanent result to the musical expression of Montenegro."
– Davor Busic (Croatia)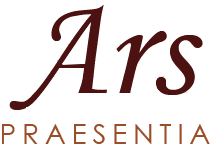 Ulica Kalimanj bb
85320 Tivat Crna Gora
tel/fax: +382(0)32 672 411
e-mail: ars.praesentia@yahoo.com